Fiona Hepher: What's Hot Right Now
5 December 2022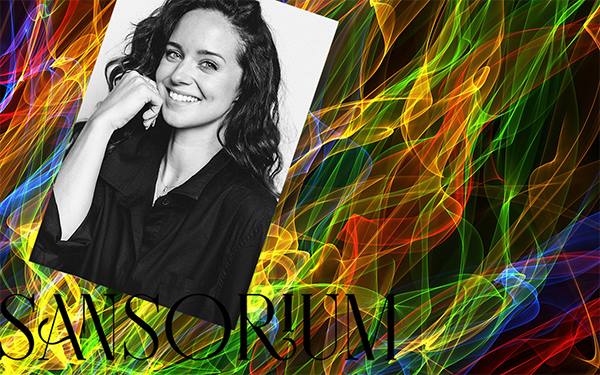 In the second of our Hot Right Now trendwatch articles, we head to Canada's west coast to catch up with Fiona Hepher, co-founder of the star AF retailer and importer Sansorium.
"I was at the Low2No show in London in the autumn and there were tons of spirits brands and beer brands. But for us at the moment the best-moving products are wine. Hands down. British Colombia is similar to California – it's got a big wine country and the natural wine scene is big.
There's always an active conversation between the folks that want the exact same thing [as alcoholic wine] and the folks that do not want to be reminded of it.
Some people just never liked the taste of wine in the first place, so they're going to gravitate towards something that is more tea or juice-based. TÖST is our most popular tea-based sparkling drink. The branding sets it apart from a kombucha; the fact that it's in a wine bottle, it's simple, and from a price point perspective you can purchase it a lot more often.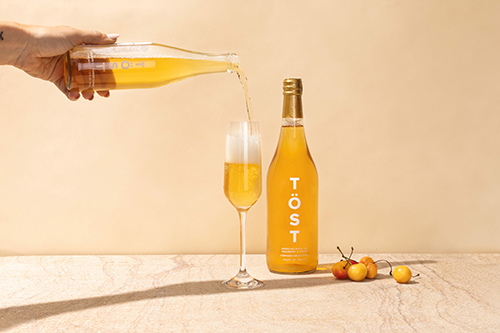 But there are still a lot of people who will say, 'this sparkling white wine tastes exactly like [alcoholic] prosecco', or 'this tastes exactly like a blanc de blanc that I'm used to'. There's a lot of people that want the same thing. It's about both.
'I do try and tell people this is a moment of "repalatising". This is not about looking for another like-for-like Sauvignon.'
This is like deciding if you like this. Is it pleasurable? OK, so it doesn't taste like the exact same thing that you're used to, but is it pleasurable? Would you drink this again?
Rise of the RTD
RTDs like Ghia, Kin and De Soi are punching the market in the US, but haven't scratched the surface in Canada. There are all but two new Canadian brands similar to those, that aren't reminiscent of a traditional cocktail or alcoholic spirit.
I can see RTD aperitifs replacing kombucha. Kombucha has had an interesting life-cycle, but I'm not sure if it's everyone's favourite. Spirits, I'm struggling to see their longevity and exponential growth unless they continue getting better.
People are OK with buying non-alcoholic beer from a grocery store today. But Canadians have never bought alcohol in our grocery and department stores, so the expectation is low to see premium alcohol-free products in there. But beer has opened the doors. It's convenient, which is great, but because products weren't great in the past; it's not a premium space yet for wine and spirits.
But for me the future is between RTDs and wine. And I think wine is going to have a long stay.
One of our key wine producers is Edenvale from Australia. We carry all 16 of their wines. Talk about who was ahead of the game – they were ahead of the game. They've been around for 13 years. They're our best product so far. We did one container already, but we're going to do a couple a year. Restaurants, bars and retailers across the country just love it."
| | |
| --- | --- |
| | |
| Kathryn, Fiona and Sarah Hepher - the power behind Sansorium | Some of the sizable Edenvale AF wine range from Australia |