No/Lo is fastest growing area of drinks world
17 October 2022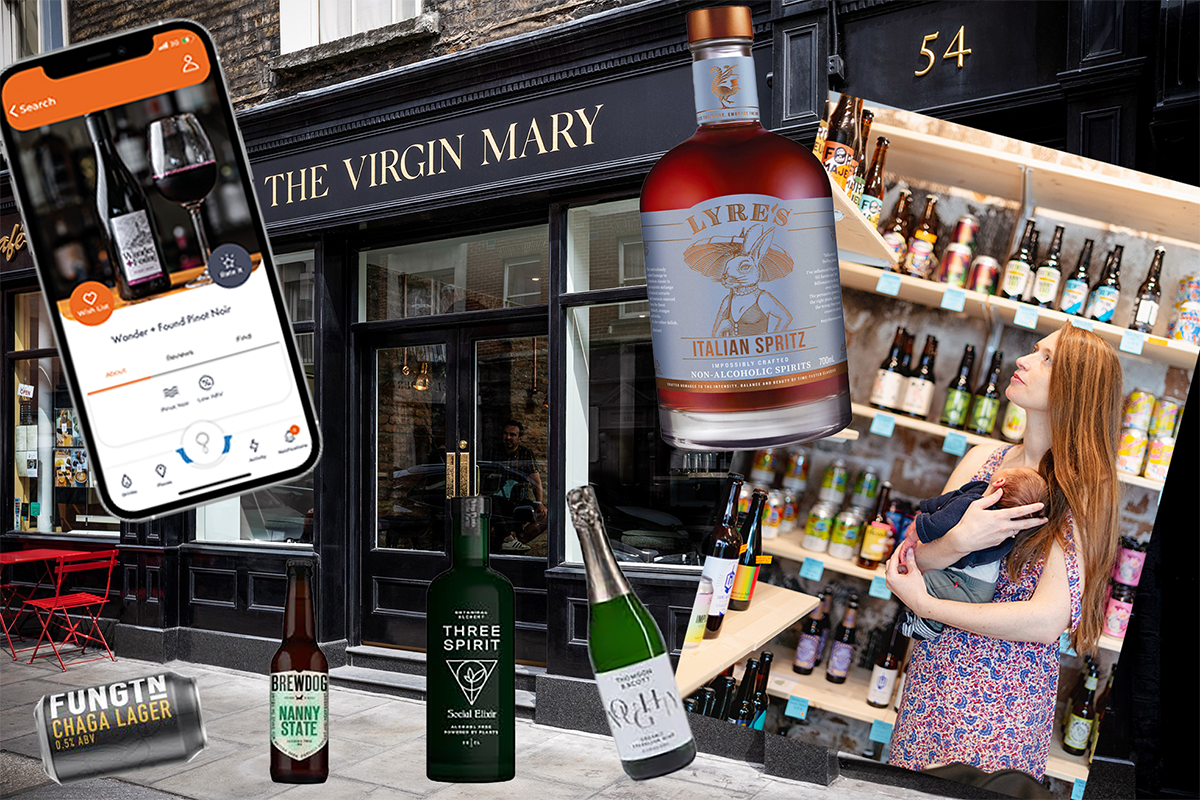 No- and Low-Alcohol products are the hottest area of the drinks world, according to the latest market research.
A growing consumer interest in healthier drinking, coupled with a surge in product quality are combining to create a golden age for alcohol-free, with the category set to massively outperform alcoholic drinks in the coming years.
Popularity – particularly in the UK and US – is soaring. Research by market research group Nielsen CGA showed that 58% of UK consumers were drinking more No/Lo in late 2021 than a year earlier, and eight in ten people were eager to embrace more No/Lo options.
Small... but growing fast
Currently, No/Lo's stake in the overall drinks market is relatively small - IWSR puts it at just 3.5% of the total. But Mark Livings, MD of zero-abv spirits brand Lyre's believes official figures 'extensively undershoot' actual sales, since they take no account of direct to consumer sales.
'It's a nascent category,' he says. 'Most consumers are discovering products that they like online first.'
As well as being a larger category than figures suggest, zero and low-abv products are also growing far faster than other sectors. An IWSR study of the ten most significant No/Lo markets - including the US, UK, Germany, France, Spain and Australia – showed that while alcoholic drinks are predicted to grow less than 1% per year for the next five years, No/Lo sales are expected to be up 8% per year.
Across its ten key markets, IWSR puts the value of No and Low-alcohol products at worth just under $10bn in 2021. In 2018, the same ten markets were valued at under $8bn.
Within this, the hottest area seems to be non-alcoholic – under 0.5% ABV – and Club Soda's Laura Willoughby says there are clear reasons for this.
'The consumer doesn't understand abv, so low-ABV is too difficult a discussion to have,' she says.
'Consumers are very binary in their choices at the moment, you're either drinking or you're not drinking.' Laura Willoughby
As Mark Livings points out, low-ABV drinks also have the same products with liquor licences as fully alcoholic versions, which limits their routes to market.
Within the zero-ABV space, beer is leading the way, followed by spirits and wine, which is catching up after a slow start.
'It's incredibly difficult to make a de-alcoholised wine,' says BevZero's winemaker, Kayla Winter, who has helped 16 brands over the last few years. 'But it's a ton of fun and insanely rewarding when the products hit the market.'
Wine remains the most challenging of the zero-ABV product categories but there's no question that quality across the board has risen significantly over the last five years.
'The demand was latent and already sitting there,' says Livings. 'But what's really driving that growth now is the liquid quality. The products are really starting to excite the consumers.'
Want to make the most of this booming category? Think your products have what it takes to win in the 2023 World Alcohol-Free Awards? Register with the button top right and enter them to find out!