Ghana's John Asogonnde wins first Uplift Award
21 September 2023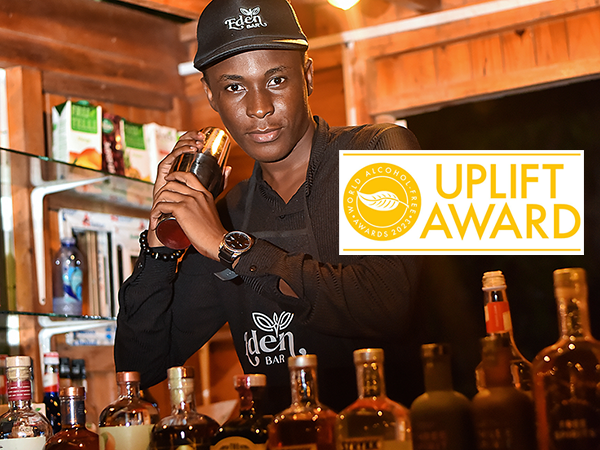 John Asogonnde, owner of an alcohol-free bar in Ghana has been unveiled as the winner of the World Alcohol-Free Awards' first Uplift Award. Delighted at what this could mean for his fledgling business, John described himself as 'honoured' and 'thrilled' when he heard the news.
The Uplift Award, run in partnership with AF sparkling wine brand, Noughty, is aimed at providing assistance and mentorship to a rising star from a historically under-represented group, to help them to grow their business in the world of alcohol-free. Over the next year, John will receive mentoring from Noughty's founder, Amanda Thomson to help increase the profitability and visibility of his Eden Bar in Accra.
Amanda Thomson, CEO and Founder, Thomson & Scott Noughty said 'I was very impressed with John's entrepreneurial approach to his business. He has set up what I believe might just be one of the first non-alcoholic spaces in the whole continent of Africa!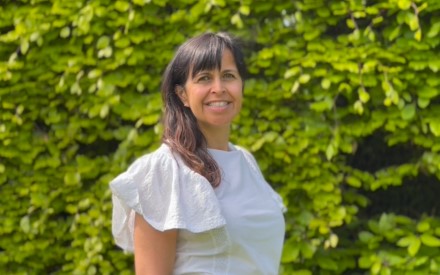 Mentor Amanda Thomson was impressed by John's energy
'His energy, passion and gumption enabled him to win this year's award and I very much look forward to working with him over the coming year.'
Inclusive environment
John set up his bar in October 2022, in recognition of a need for a space where young people could come together and socialise without the influence of alcohol. After starting as a pop-up, the overwhelmingly positive response led him to make it a permanent venue.
John has a deep knowledge of Ghana's nightlife and entertainment industry, after years managing artists and being part of the operational team for a nightclub in Accra. The high-octane lifestyle, however, took its toll, and for six-years he battled an addiction to marijuana and alcohol.
A 'profound spiritual awakening' in 2018 allowed him to break his dependency. Eden Bar was born out of two things John understood well - hospitality and addiction – and drove him to create an alternative, more wholesome space – 'a safe and inclusive environment where the focus shifted from alcohol to genuine connection and enjoyment'.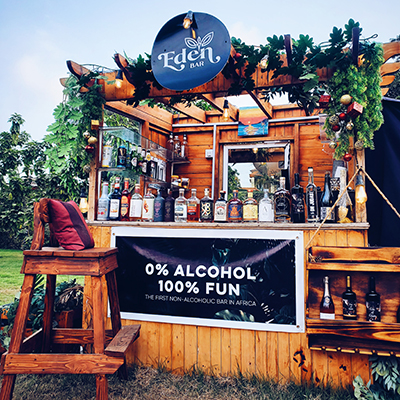 John's Eden Bar - the 'First non-alcoholic bar in Africa'
Overcoming resistance
Not that it has been easy. John started with very little money, using his savings and borrowing money from friends and family. And, unsurprisingly in a city where alcohol dominates social gatherings, his new venture was met with bemusement.
'It has been extremely tough,' he says. 'I took a bootstrap approach – and the concept of a non-alcoholic bar has faced scepticism and resistance.'
Having access to the accumulated knowledge and experience of Amanda Thomson, who has built Noughty into a global brand almost single-handedly and without huge budgets will, he thinks, make a real difference.
'Amanda's practical business expertise will fuel the growth of my brand and significantly elevate my global presence, unlocking doors to exciting partnerships and untapped opportunities,' he says.
'With the recognition of the Uplift Award I can make a profound impact on the non-alcoholic industry by sharing my insights and experiences with the wider community.'
Christine Parkinson, Co-Founder of WAFA commented, 'We absolutely love the vision behind John's Eden Bar, and can't wait to see how he progresses through the year.
'He is one man trying to make a difference, and I think the support he will get from winning the WAFA Uplift Award will really help him on his journey'.

Entries for next year's Uplift Award will open on the World Alcohol-Free Awards website – www.worldafawards.com - in late spring 2024.