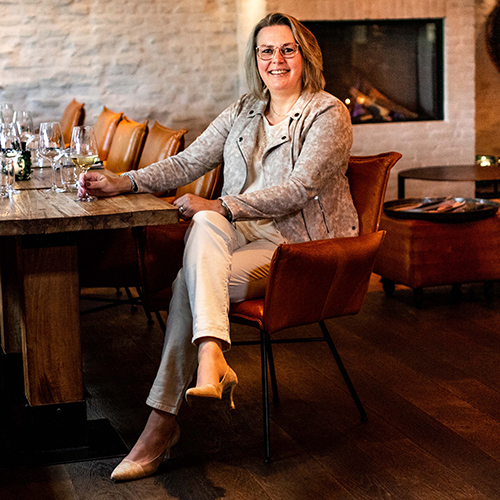 Marielle Timmermans founded her AF business Amavine in 2021. An 'online boutique' it specialises in alcohol-free products of character, with personal recommendation very much part of the equation. Marielle has tried over 200 products in the last 12 months, and all the 60 products in her store have been tasted and personally recommended by her.
At the first World Alcohol-Free Awards, she's most excited to taste the sparkling teas. 'The best ones have complexity, balance – and no alcoholic equivalent,' she says. 'That's perhaps the most exciting part.'
A self-confessed sports-fanatic, Marielle unfortunately incurred a serious permanent ankle injury playing korfball, but now challenges herself by riding as many kilometres as fast as she can in her sports wheelchair.
'Look at what you can do, instead of what you can't,' she says. 'I hope to show the public the unique possibilities of alcohol-free drinks. They are ready to be discovered by a large audience!'